TREND 15 - Two tone hoop earrings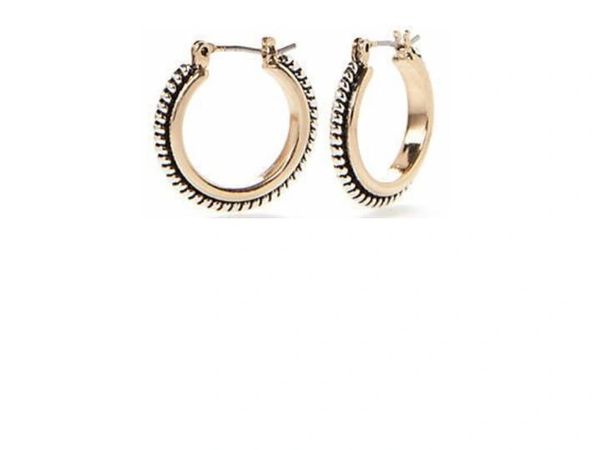 TREND 15 - Two tone hoop earrings
Introducing Jazzy Snap's newest product line...TREND 15!  Our goal is to find great fashion jewelry and offer it to you for an affordable $15.00.  We select a few current trend items to complement your style.  Items are very limited..so act fast.
Our two tone hoop earrings feature a "rope" design trim with a gold interior.  Fashionable, trendy, classic and versatile!
HURRY! ONLY 1 PAIR LEFT!