Two tone gold & silver link necklace (approx 16")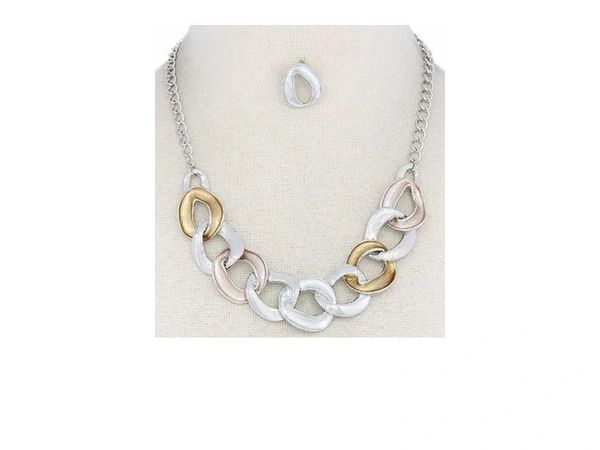 Two tone gold & silver link necklace (approx 16")
Introducing Jazzy Snap's newest product line...TREND 15!  Our goal is to find great fashion jewelry and offer it to you for an affordable $15.00.  We select a few current trend items to complement your style.  Items are very limited..so act fast.
Matching earrings can be ordered separately.  https://d8fe3c66-9054-11e4-8633-14feb5d9e2d6.onlinestore.godaddy.com/admin/products

Wow!  Great statement piece and totally "on trend"!.   (earrings not included)
HURRY!ONLY 3 PIECES LEFT!