Silver filigree "spoon" necklace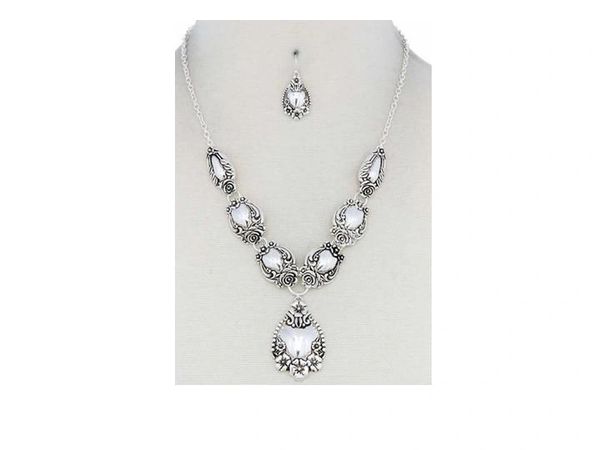 Silver filigree "spoon" necklace
Introducing Jazzy Snap's newest product line...TREND 15!  Our goal is to find great fashion jewelry and offer it to you for an affordable $15.00.  We select a few current trend items to complement your style.  Items are very limited..so act fast.
Matching earrings available.  https://d8fe3c66-9054-11e4-8633-14feb5d9e2d6.onlinestore.godaddy.com/admin/products/trend-15-silver-spoon-earrings/edit

Stunning silver necklace!  Patterned after classic "spoon jewelry".  Trendy but elegant. Looks great on your favorite sweater!  HURRY!  ONLY 2 PIECES AVAILABLE.